First Surface Mirrors
First Surface Mirrors
Click the button below to fill out a quote
request form with all the relevant details.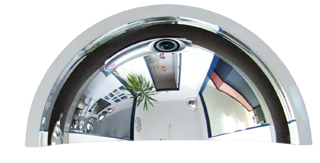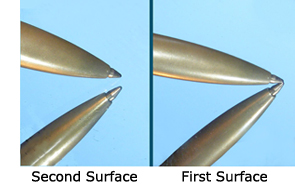 DuraVision™ first surface mirrors are primarily used for projection purposes in such applications as gaming, immersive education, planetariums and astronomy, flight simulation, rear projection TV, 3D entertainment and digital signage. For projection use, a direct reflection is required to eliminate the ghosting effect seen with a second surface mirror. First Surface Mirrors have the reflective coating applied to the front of the mirror, the side nearest the viewer, so this makes it ideal for projecting clear sharp images, especially onto larger screens.
First surface mirrors are fragile and difficult to manufacture, they require specialist skills to achieve a true and accurate reflective image. If you are developing products requiring first surface mirrors we would like to discuss your ideas. We regularly work with other manufacturers to provide products which include mirror components. Our experience in manufacturing in this difficult field means your project will benefit from time savings, fresh ideas and and high quality final product.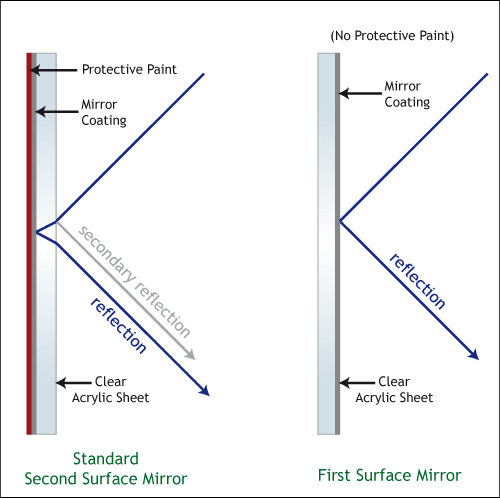 NEED A QUOTE?
Click HERE for a quotation request form.