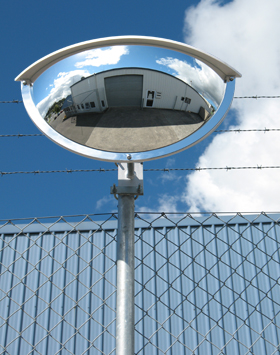 DuraVision allows you to view difficult to see areas through an extensive range of acrylic, polycarbonate and stainless steel mirrors. They are impact and UV resistant, and the advanced mirror and shaping techniques we use ensure a reflection that gives clear, undistorted images. DuraVision mirrors range from domes to convex wall or post-mounted styles and are ideal to monitor a difficult or hazardous area, allow safe movement of people or product around sites and provide extra visibility in difficult to see areas.
DuraVision Half Dome Mirror Comparison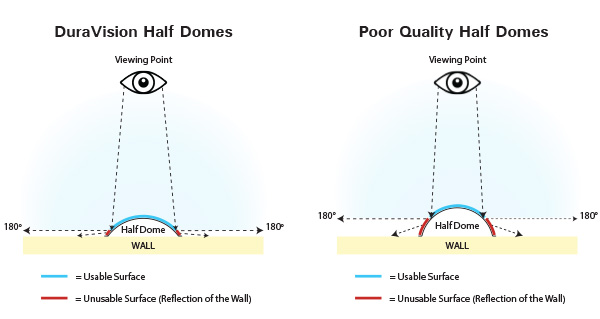 DuraVision's Half Dome 180o mirrors have a specifically designed curvature. This scientifically engineered curvature gives the "maximum usable reflective surface for a wide-angle view" and more importantly, a "larger image size". The DuraVision photo on the left shows the image of the corridor fills almost the entire mirror face. The photo on the right reflects a small image of the room and a large part of the wall and ceiling.
Video: DuraVision Unbreakable Mirrors Test