Cobra Simulation Open Satellite Office in New Zealand
16/04/2014 6:02 p.m.
Cobra Simulation has officially opened its first international satellite office in New Zealand. Our new demo facility is based out of Tauranga on the stunning North island and offers potential customers in the Australasia region an opportunity to experience the Cobra Curved Display first hand without the need to travel to Scotland.
Alexander Bradley Managing Director at Cobra Simulation said "We are keen to expand our footprint internationally and the management team have made this a focus for the business in 2014. We have worked closely for several years with our partners Bennett Mirror Technologies in both research & development and production of one of Cobra Simulations key components. We were seeking a more direct presence in Australasia & New Zealand, as the team in Tauranga have intimate knowledge of our products it was an obvious choice to house the new demo facility there. Am thrilled we were able to expand the team."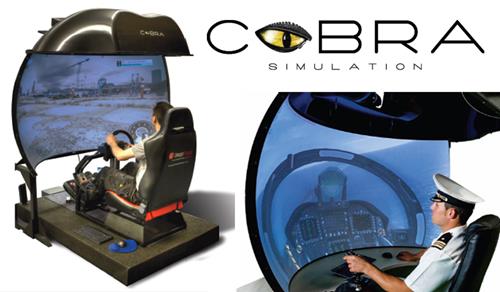 Read More about DuraVision First Surface mirrors used for projection applications.