Description
Stainless Steel Anti-Ligature Wall Dome
The Unbreakable wall mounted dome gives 180 degrees of vision and is ideal for preventing surprise attacks and collisions in correctional facilities, mental health care units and vandal prone areas. The highly polished stainless steel face will resist repeated blows. This mirror works best in areas such as hallways, stairwells and visiting areas. The anti-ligature frame and hole design makes this mirror safe for use in high security areas.
Features
.9mm 304 Stainless Steel mirror face
The curve is designed to maximise the viewing area for added safety
7mm Counter-bore holes to take security head fasteners
Can be used with or without a frame for anti-ligature applications, due to the unique hole design
Graffiti can be easily removed
Scratch resistant
All parts of the mirror are flame proof and water proof
Suitable Uses
Correctional Facilities
Mental Health Care Facilities
High Security Anti-Ligature
Stairwells and corridors
Vandal prone areas
Positioning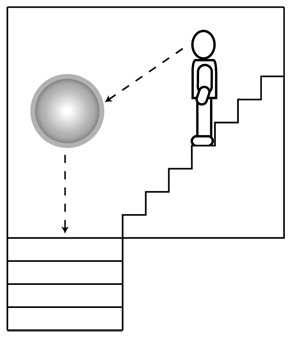 Specifications
| | | | | |
| --- | --- | --- | --- | --- |
| Product Code | Size Diameter | Mirror Face | Holes | Frame |
| 16505WD | 500mm | .9mm Stainless Steel | 6 x Counter-bore 7mm | Power Coated Steel Frame |
| 16505C | 500mm | .9mm Stainless Steel | 6 x Pressed Counter-bore 7mm | No Frame |
Cleaning Guide
Stainless Steel Mirror Cleaning Guide:
General Cleaning:
DuraVision&trade recommend cleaning their Stainless Steel Mirrors with soap and water and then with a soft, lint free, damp cloth.
DO NOT USE:
Polish:
DuraVision™ does not recommend using a commercial Stainless Steel Polish, as the protective layer will leave a residue on the highly polished mirror faces. Rubbing plain white flour on a dry stainless steel mirror face with a dry cloth will polish the mirror to its original brilliance.
Graffiti Removal:
Any graffiti should be removed from the mirror face as soon as possible and preferably within 24 hours with a suitable lacquer thinners. Not all graffiti cleaning agents are suitable. Failure to use an approved cleaning agent may damage the mirror surface.

Download Cleaning Guide pdf.

Stainless Steel Underpass Wall Dome Mirror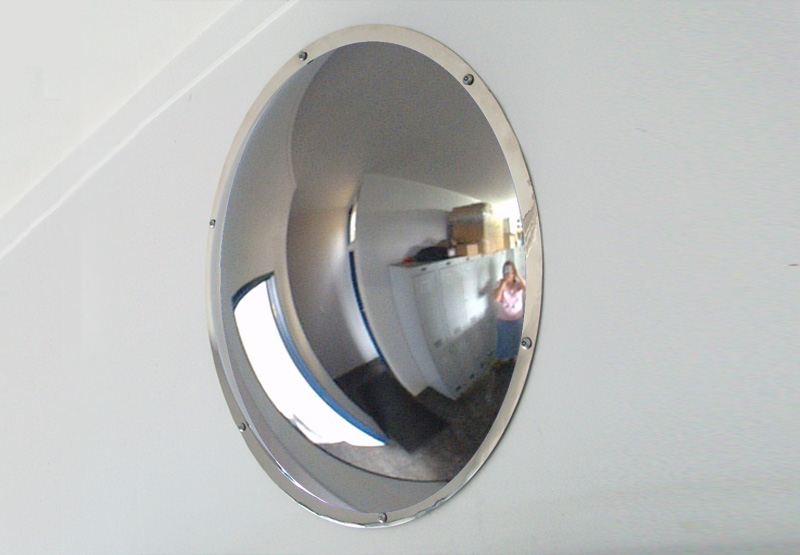 Stainless Steel Corridor Wall Dome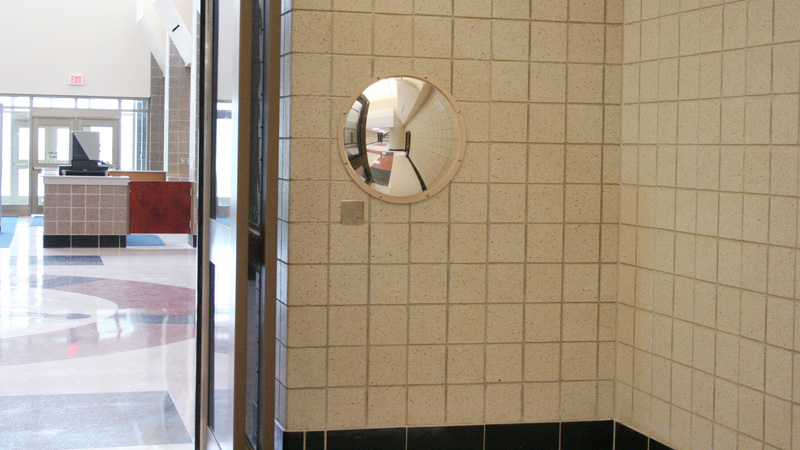 Stainless Steel Security Wall Dome