Description
Forklift Half Dome Rear Vision Mirror
The new Forklift Half Dome has a wide angle 180o veiwing area and is distortion free. Not only can the driver see what's behind him, he can also view either side of the forklift. Complete with a bracket that can either be fitted through the cab roof or fixed to the cab upright supports. The back is moulded plastic with an adjustable ball joint, making it strong and flexible, allowing for easy angle adjustment and is fitted with an impact resistant acrylic face.
Features
2mm acrylic mirror face
Pure reflective coating
Moulded Plastic Back
Includes adjustable mounting bracket.
Suitable Uses
Forklift Rear Vision
Other vehicle Rear Vision
Positioning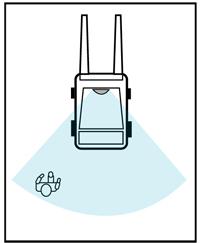 Specifications
| Product Code | Size Diameter | View Distance | Mirror Face | Mirror Back | Bracket Length |
| --- | --- | --- | --- | --- | --- |
| 19620 | 220x110mm | Up to 10m | 2mm Acrylic | Moulded ABS | 100mm |
Cleaning Guide
Acrylic Mirror Cleaning Guide:
General Cleaning:
DuraVisionTM recommend cleanning their acrylic mirror faces with soap and water and then with a clean, soft, lint free, damp cloth. Use a non-abrasive polish, such as Johnson's Pledge or Mr Sheen for a clear bright reflection.
Saturate a clean soft cloth with polish, then spray the mirror face with polish. Wipe the wetted cloth over the mirror surface. With a another clean dry cloth buff the mirror face until it is clear of polish.
DO NOT USE:
abrasives
acids
solvents such as petrol and laquer thinners
Graffiti Removal:
Any graffiti should be removed from the mirror face as soon as possible and preferably within 24 hours. To remove graffiti, use a non-abrasive substance such as De-Solv-it Stain Remover. Not all graffiti cleaning agents are suitable. Failure to use an approved cleaning agent may damage the mirror surface.

Scratches:
To remove scratches or repair blemishes on acrylic mirror faces only, use the following products:
For cleaning use NOVUS plastic polish #1
For fine scratches use NOVUS plastic polish #2
For badly scratched surfaces use NOVIS plastic polish #3 followed by #2 and #1.

Download Cleaning guide pdf.